HD21ABE17kit1 - Portable measuring instrument / data logger for measuring and logging CO, CO2, Atmospheric Pressure, Temperature and Humidity. ABE version.
Product Information
Even better than is was: the renewed HD21ABE17 version replaces the HD21AB17. Measuring humidity, CO2, CO, atmospheric pressure and temperature in spaces and logging all data to easily use it in reports. The kit 1 is a complete version with software, USB cable and power supply.
The instruments simultaneously measure the parameters:
Carbon Dioxide CO2
Carbon Monoxide CO
Atmospheric Pressure
Temperature
Relative Humidity
The instrument calculates:
Dew Point
Wet Bulb Temperature
Absolute Humidity
Mixing Ratio
Enthalpy
The HD21ABE is a datalogger with a memory capacity of 67600 recordings, divided in 64 blocks. It uses the DeltaLog10 software from version 0.1.5.3. Reference Standards: ASHRAE 62.1 – 2004, Legislative Decree 81/2008.
Downloads
Product specific downloads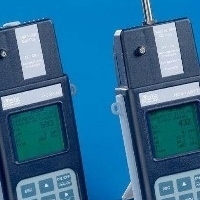 Request price information
Product type
Measurement Principles
Search
Sign up for the newsletter
Newest products
Your shopping cart