AWS? The Meteo Compact Stations (HDMCS-100 en HDMCS-200) are ready to use and fully independent from external power.
Get all important Meteo Data directly on your smartphone, your tablet, your latptop: set it up yourself within 1 hour! Complete systems for AWS.
We see a growing demand for simple to use, complete AWS and systems. Reason for Delta OHM to introduce the HDMCS series. Completely independent form external power or any other external cabling. The system has its own solar powered supply, back up battery and built in GSM modem. All data is logged constantly. No loss of improtant Meteo data.
Lightweight, practically manintenance free and easy to transport to any location you need to measure.
Data can be stored locally, on your won server, in the cloud: universal and secured.
go here for the information of the HDMCS-100 and MCS-200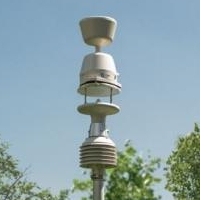 Search
Sign up for the newsletter
Best viewed products
Your shopping cart