Ultrasonic HD52.3D for subway safety
Barcelona Metro L9 - driverless subway
The Challenge
The L9 will be the first driverless subway line in Spain. This ambitious project encompasses the construction of 52 stations spread over 47.8 kilometers of track. Once completed, the line will better connect the different districts of the city with the Barcelona-El Prat Airport. The tracks run underground except in a stretch with 4 surface-level stations, which are one kilometer away from each other. The challenge was to develop a system for monitoring wind conditions locally at each station and remotely from the control center of the L9.
The Solution
Each surface-level station was fitted with a high performance HD52.3D ultrasonic anemometer on its rooftop. The 4 sensors feature an uninterruptible power supply system that ensures the availability of wind speed and direction data in the event of a power outage.
The realization of this project was performed by Darrera Spain, Delta OHM dealer for Meteorological equipment.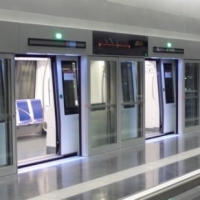 Search
Sign up for the newsletter
Best viewed products
Your shopping cart