Wireless logging, industrial rugged system for CO, CO2, LUX, UVA, RH, Pressure, Temperature....
A rugged system for remote datalogging. Receive the data direct at an FTP server, locally or at all PC's in the network? Almost unlimited in possibilities and configurations.
The Delta OHM wireless data logging system allows the monitoring of many physical quantities in various application fi elds. The data loggers are available for the monitoring of:
-Temperature
-Relative humidity
-Atmospheric pressure and differential pressure
-Illuminance (lux) and UV irradiance
-Carbon monoxide (CO)
-Carbon dioxide (CO2)
-Acceleration
The models that measure relative humidity and temperature can also calculate derived humidity quantities. The calculated quantities depend on the model and can be: Dew Point, wet bulb temperature, absolute humidity, mixing ratio, partial vapour pressure.
Depending on the model, the external measuring probes are connected to the data logger via M12 connector or screw terminal header. Some of the models are equipped with built-in sensors.
A version of data logger with terminal header inputs is available for the connection of:
-Transmitters with 4÷20 mA current output and 0÷1 V or 0÷50 mV voltage output
-Pt100 / Pt1000 and K, J, T, N, E type thermocouple temperature sensors
-Sensors with voltage free contact output (counting of switchings) or potentiometric output
This allows to extend the monitoring capability of the system to countless other quantities, in addition to those listed above.
Typical application fi elds of the Delta OHM wireless data logging system are:
-Food services (refrigerated containers, cold storage, production and carriage of food)
-Health (storage of medicines, vaccines, blood, monitoring of incubators and operating rooms)
-Greenhouses
Mail us for more information.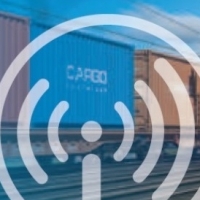 Search
Sign up for the newsletter
Newest products
Your shopping cart