Wind energy, solar energy, conventional energy: it all starts with measurements.
Wherever energy production takes place, we are to be found there too. Whether it comes to alternative sources of energy, or 'conventional' power sources.
Delta OHM has a wide range of sensors and measurements. Solar energy? We provide Pyranometers to measure the 'solar power': the only way to really find out what can be expected from solar energy in terms of Watts.
Can be connected to virtually any system through analog signals or serial networking.
Wind energy? For the measurement of wind (direction and speed), we have the perfect sensors. Ultrasonic, no moving parts, no wear, minimizes maintenance costs. The sensors can be connected to almost any system through a variety of options, including MODBUS RTU. The measuring devices have a built in compass, so placing it anywhere is very easy to achieve.
Coventionel energy? We measure not only air velocity, dew point, relative humidity and temperature but also other parameters that are improtant in the process.
Again: ready for communication with almost all tracking systems and PLCs.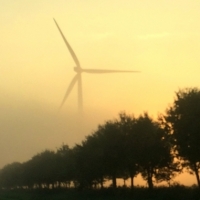 Search
Sign up for the newsletter
Best viewed products
Your shopping cart