HD35 wireless series - Wireless series HD35, overview of possibilities. Log any signal with the universal inputs!
Product Information
Delta OHM has a very wide range of possibilities when it comes to data logging. Our wireless system HD35 provides a solution for almost every situation.
Strong points:
- Communication by radio frequency. This provides a very stable signal that guarantees the correct transfer of your measurement data.
- Wide diversity on loggers and base stations. For practically any situation we have the perfect connection.
- Secured database or standard cloud application available. Your data is secured and safe!
- Simple set up and easy start up. We supply pre configured systems where you can easily make your own changes.
- Software included. With our free software you have all possibilities you will ever need.
Recently we have introduced many more types of loggers, both for indoor, outdoor and industrial applications.
Please let us know your application and we will be happy to support you with a solution.
Under downloads you can find our general information for these series.
Downloads
Product specific downloads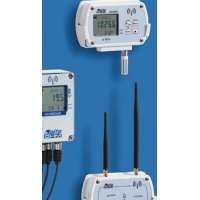 Request price information
Measurement Principles
Search
Sign up for the newsletter
Best viewed products
Your shopping cart