You are here:
Delta OHM
»
Products
»
Continuous measurement
» Hdmcs 100 meteo compact station the aws that is ready to use and simple to set up automatic weather station measuring windspeed direction humidity dewpoint temperature barometric pressure and rainfall
HDMCS-100 - Meteo Compact Station, the AWS that is ready to use and simple to set up. Automatic Weather Station measuring: windspeed, direction, humidity, dewpoint, temperature, barometric pressure and rainfall. Communication and solar panel included.
Product Information
The best solution for those places where there is no direct electricity connection: the MCS-100 is easy to use, simple to set up and sends the measurement information to your FTP server or directly to one of our cloud solutions. Complete: 1 code for the complete MCS. Can also be used as portable AWS or can be used flexible at any place where you need to measure the weather conditions.
The set included cables (equiped with connectors), solar panel, back up battery, charger, tripod, logger with GSM communication. Unpack, setup, insert SIM and go! Easy as that.
Look at all specifications or download the leaflet!
Downloads
Product specific downloads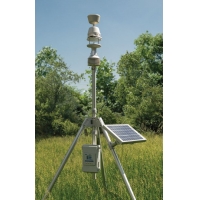 Request price information
Product type
Measurement Principles
Search
Sign up for the newsletter
Newest products
Your shopping cart