HD3910.1 - HD3910.2 - Soil moisture measurement, soil temperature sensor
Product Information
Measurement of the soil moisture using a capacative system. With 2 or 3 pins, depending on the volume in which is measured.
Gives a direct reading in Volumetric Water Content (VWC) from 0-100%. Easy to install in an RS485 network, low maintenance, high accuracy. RS485 Modbus RTU. Several cable lengths available.
Measures soli temperature and soil moisture.
Downloads
Product specific downloads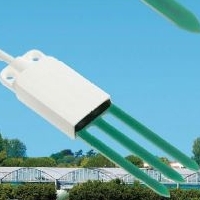 Request price information
Product type
Measurement Principles
Search
Sign up for the newsletter
Best viewed products
Your shopping cart