HD35EDW1NBTV - Logging instrument - wireless series: CO2, RV, temperature. Low temperatures, outside measurement.
Product Information
Wireless logging: again a new logger in the HD35 series - can be used in 'heavy duty applications'.
Display for direct reading, additional flanges for mounting. Works (CO2) from -20°C to 60°C.
Equiped with filter for CO2. The unit is IP67 and can be used in harh environments like for greenhouse measurement of CO2, RH and temperature. For the greenhouses there is also a version with additional PAR sensor.
Ask us for information or find more more information about the HD35 here.
Downloads
Product specific downloads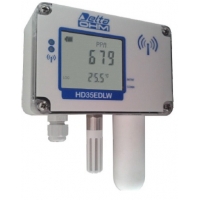 Request price information
Product type
Measurement Principles
Search
Sign up for the newsletter
Best viewed products
Your shopping cart